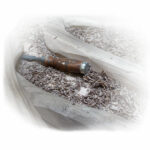 An exceptional design
Door designers, Atelier Bertoli is a passion for wood and quality.
Since 1976, we have made every effort to manufacture quality wooden doors. Bertoli models are massive doors in noble wood, unique and original that will give character to your home.
Design doors or style doors, discover our know-how through our creations of unique doors, pivot doors, pivot doors, XXL wooden doors, XL doors, a very wide range of doors made in France awaits you!
DESIGN & ELEGANCE
BERTOLI, Know-how & Creation
Tools and men who, every day, perpetuate the ancestral tradition of journeyman cabinetmakers.
DESIGN & ELEGANCE
Discover our know-how
The Workshop and the manufacture of stylish and contemporary doors, an overview of the techniques…,